PROGRAM AT A GLANCE
The 38th World Ophthalmology Congress of the International Council of Ophthalmology will take place online from 9 to 12 September 2022. During 4 science-packed days, top experts in all fields of ophthalmology will connect from around the globe to shape the future of eye care. The program will feature 175 innovative sessions and an average of 10 hours of live and engaging content per day!
For a first glimpse at the official program, download the program at a glance here.
*Click on image to open the program in full size.
SUBSPECIALTY DAY
The first day of WOC2022® will be dedicated to latest advances and developments in the following disciplines of ophthalmology: Cataract & Lens Surgery; Cornea & External Eye Diseases; Glaucoma; Orbital, Oculoplastics & Lacrimal Disease; Medical & Surgical Retina; Pediatric Ophthalmology & Strabismus; and Refractive Surgery.
SUBMITTED PROGRAM
Take an active part in the scientific program by submitting an abstract for the World Ophthalmology Congress 2022. Authors of selected abstracts will be given the opportunity to present their research to a worldwide community of eye care professionals, seeking newfound information that will enable them to improve their practice and patient care.
The WOC2022® welcomes abstracts in all subspecialties of Ophthalmology. Various presentation formats will be allocated, such as free paper presentations, case reports, e-posters and videos.
Should you be interested in submitting an abstract for WOC2022®, please take note of the following key dates:
12 January 2022: Abstract submission open
2 May 2022: Abstract submission deadline
31 May 2022: Abstract notifications
20 June 2022: Abstract presenters registration deadline (Early Bird Deadline)
ICO MEMBER SOCIETIES' CONTRIBUTIONS
The ICO is composed of over 180 national, regional, and international subspecialty Member Societies. ICO Member Societies make up a strong community that connects the world's ophthalmologists. This global network is working together to share knowledge and increase access to high-quality eye care.
ICO Member Societies from all over the world will be invited to host a session during the World Ophthalmology Congress.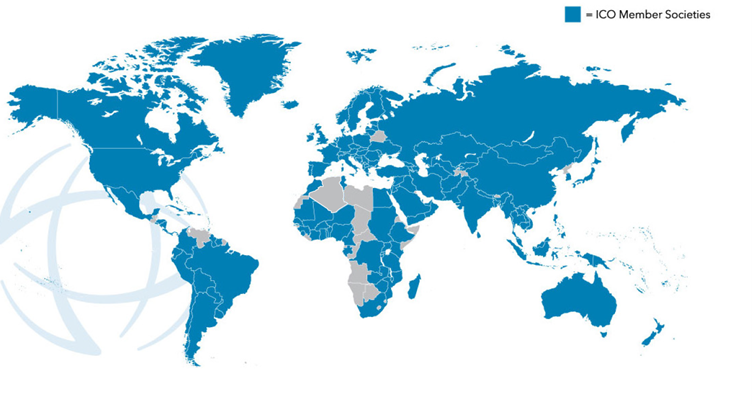 CONTACT
If you have any questions regarding the program, please feel free to contact the Scientific Program Management Team at [email protected].
World Ophthalmology Congress (WOC) Team
c/o MCI The Netherlands
Schipluidenlaan 4
1062 HE Amsterdam
The Netherlands
Office opening hours: Monday to Friday 9:00 am – 5:00 pm CET
T: +31 20 575 4220